Director teases themes of Fantastic Beasts 2: The Crimes of Grindelwald
'Fantastic Beasts 2: The Crimes of Grindelwald' will be a "celebration of diversity", according to director David Yates.
The 54-year-old filmmaker - who has helmed the sequel to 'Fantastic Beasts and Where to Find Them' - has given fans an insight into what they can expect from the latest movie, revealing that it will serve as a celebration of tolerance and "acceptance of the other".
Asked whether the story of 'The Crimes of Grindelwald' is a response to what's going on in the world at the moment, David explained: "If you're making a movie, ultimately, you can't help but be sensitive to the world in which you create it.
"It influences you every single day, influenced [J. K. Rowling] when she was writing the script, influences us as we put the whole story together. So we sort of, like - we're alive to what's happening in the bigger world.
"But the themes, I think, are kind of universal and archetypal and timeless, which is ultimately ... rather than a direct political sort of counterpoint or context, it's really about the values of tolerance and understanding and a celebration of diversity."
David explained that the ideas explored in the new movie are typical of J. K. Rowling's career.
Speaking to Collider, he added: "They're not just relevant to now. What's slightly scary is they're becoming more relevant now.
"So what's wonderful is that we're making a movie that will be seen by millions of people and millions of young people, and we're making a story that celebrates tolerance, acceptance of the other, and sort of be cynical when people pretend they have all the answers at a simplistic level, because they probably don't."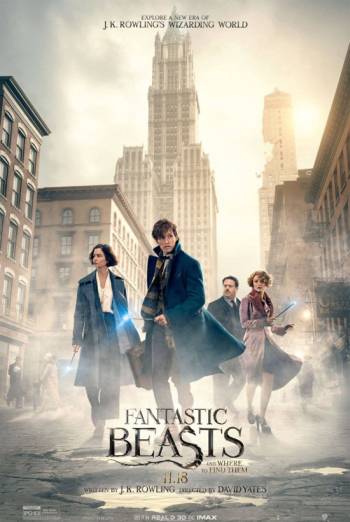 134 min | Adventure
70 years before Harry Potter's birth, Newton Artemis Fido Scamander is commissioned to write a reference guide to magical beasts, which would become a Hogwart's textbook. ...