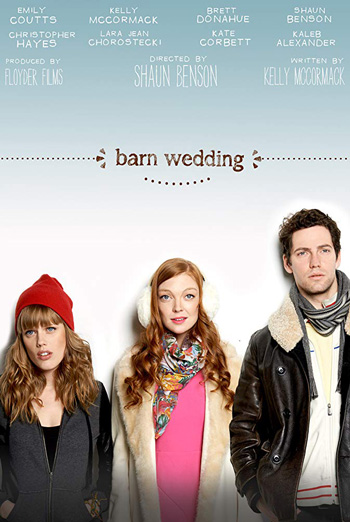 In Theatres Nov 07 2018
Duration 87 mins

Fashion blogger Emma is gearing up for her picturesque summer wedding to longtime boyfriend Colin when she finds out they have to move the wedding up six months. With her best friend, and third wheel roommate Jessie back from travelling, Emma is determined to have her rustin 'Pinterest' worthy wedding in the middle of winter. With a small group of friends and family, they trek out to a rural barn for the weekend to set up.
Disconnected from the city with their phones off, and insulated in a freezing farm house, Emma and Colin are forced to face how well they truly know each other and the people closest to them. With tensions rising between estranged family members and personalities colliding in the house, Emma gets cold feet on the eve of her wedding day and confides in her best friend Jessie, who reveals to her the real reason she took-off travelling.