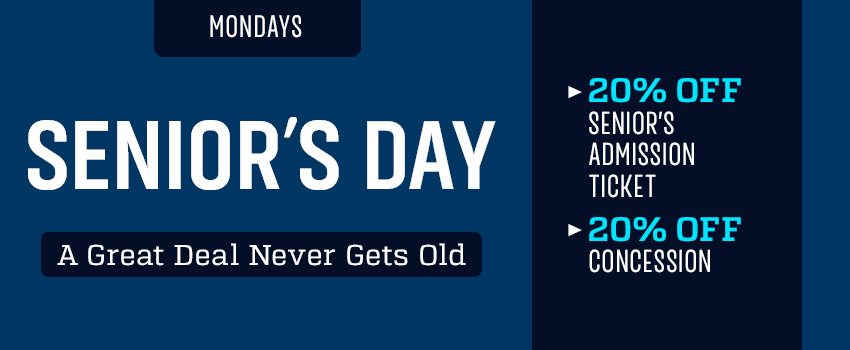 Senior's Day - Monday
Get more of the movies you love every Monday for less.
Seniors enjoy 20% off the posted Senior's admission price and to sweeten the deal, receive 20% off their concession purchase too! So, make Mondays your Movie Day because a great deal never gets old. Check your favourite Landmark Cinemas for showtimes and pricing.
TERMS AND CONDITIONS: Seniors 65+. Valid for new movie releases only. Surcharges for premium experiences including RealD 3D, Laser Ultra, EXTRA, XTREME, IMAX®, and Premiere Seating apply. Butter, upsizes, and add-ons at additional cost to guest. Additional restrictions may apply. Subject to change and/or cancellation without notice pursuant to studio terms and conditions.
Applicable Locations