Movie Lovers Care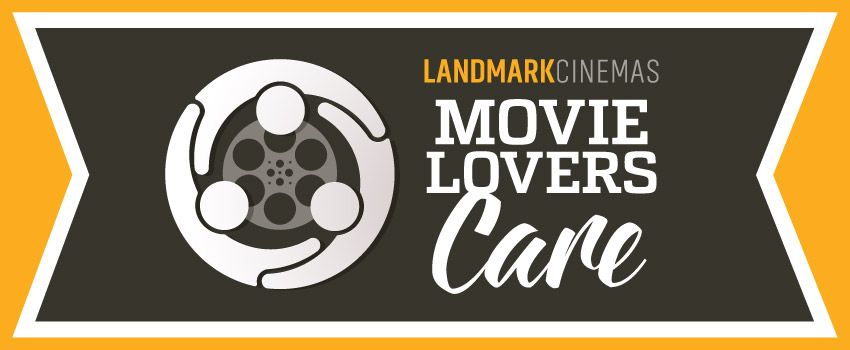 Landmark Cinemas is committed to supporting communities we serve and the mental health and well-being of our Movie Lovers, as well as our Cast and Crew. We accomplish this through various programs and fundraising initiatives for Kids Help Phone. We are proud to be a national sponsor of 2021's Dance + More For Tomorrow powered by BMO.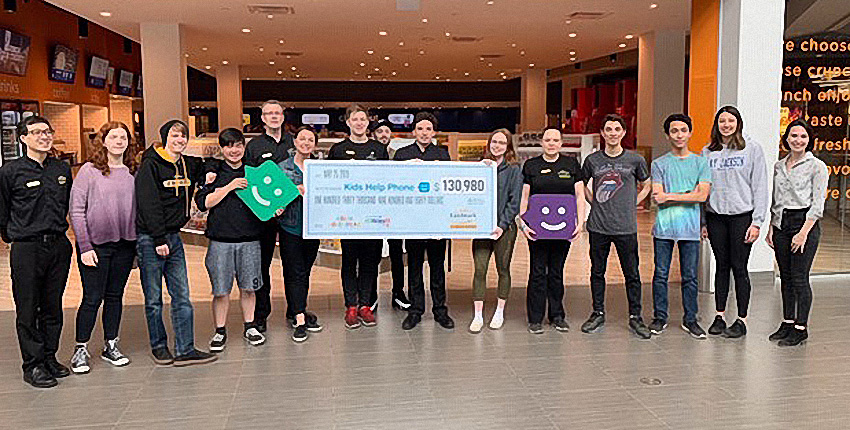 Some of our cast and crew at Landmark Cinemas 24 Kanata (our 2019 TOP fundraising theatre) presented Kids Help Phone with this year's cheque
Dance + More For Tomorrow powered by BMO
As a 2021 National Sponsor of Dance + More For Tomorrow powered by BMO, our Cast and Crew are not only joining thousands of Movie Lovers across (virtually) the country on Sunday, May 16th, but they are also actively fundraising to support Kids Help Phone. Follow along with us on Facebook, Instagram, and Twitter @LandmarkCinemas.
We invite you to join us so we can give Canada's youth a brighter tomorrow.
About Kids Help Phone
It's not always obvious when a young person is in distress. For 30 years, Kids Help Phone has shown up by phone, text or chat.
Kids Help Phone is Canada's national support service offering professional counselling, information and referrals and volunteer-led, text-based support to young people in both English and French. As a national charity, it is thanks to generous supporters like Landmark Cinemas that we can provide this important, life-changing service to Canada's youth.
For more information, to make a donation, or to find support for a young person in need, visit kidshelpphone.ca.
About Dance + More For Tomorrow powered by BMO
Dance + More For Tomorrow powered by BMO aims to connect communities in support of a brighter tomorrow for young people in Canada.
Kids Help Phone helps young people see a future of countless possibilities. Register for the campaign, fundraise and dance like no one's watching! On Sunday, May 16, upload your video on social media using the hashtag #Dance4Tomorrow, tag @Kids Help Phone and raise the energy level virtually across Canada.
Now more than ever, we need your support to ensure that young people in Canada can continue to access our services 24/7.