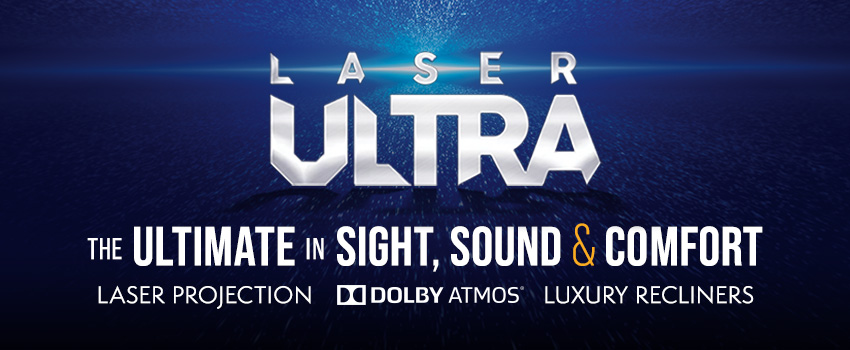 Laser Ultra
Introducing Laser Ultra by Landmark Cinemas.
Experience state-of-the-art laser projection that features unprecedented sharpness, rich, dynamic colours and a superior contrast ratio for brighter whites and darker blacks.

Paired with the breathtaking realism of Dolby Atmos® immersive sound that you can feel, plus the comfort of our premium, powered recliner seats which you can reserve for free, and you're ready for an unparalleled movie experience.

Laser Ultra. The ultimate in sight, sound…and comfort. Only at Landmark Cinemas.

Available Locations
Coming Soon