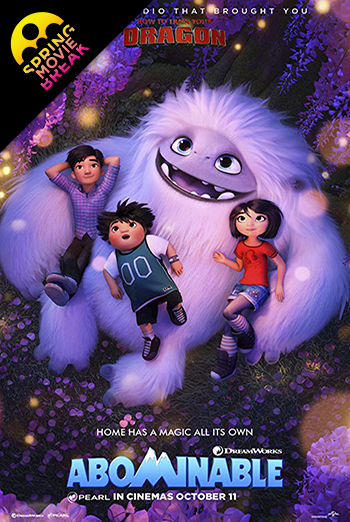 In Theatres Mar 13 2020
Duration 97 mins

Movie-going that does some good! Catch this great movie for just $3. From each ticket purchased $1 goes to support Kids Help Phone! Plus, when you purchase a ticket, you will receive a coupon enabling you to purchase a Movie Twosome Any Day offer for $32.99+ applicable taxes. Coupon can be redeemed at landmarkcinemas.com and in theatres.
When teenage Yi encounters a young Yeti on the roof of her apartment building in Shanghai, she and her mischievous friends, Jin and Peng, name him "Everest" and embark on an epic quest to reunite the magical creature with his family at the highest point on Earth. But the trio of friends will have to stay one-step ahead of Burnish, a wealthy man intent on capturing a Yeti, and zoologist Dr. Zara to help Everest get home.