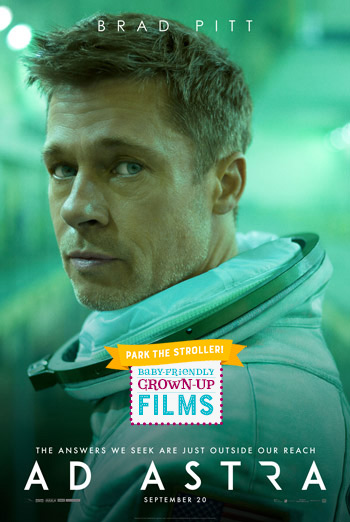 In Theatres Oct 01 2019
Duration 123 mins

For "Grown-Up" Movie Lovers who want to get their fix of the latest blockbusters or indie films in a baby-friendly environment. Mark your calendar because this program returns every Tuesday, at Tuesday pricing!
Astronaut Roy McBride (Brad Pitt) travels to the outer edges of the solar system to find his missing father and unravel a mystery that threatens the survival of our planet. His journey will uncover secrets that challenge the nature of human existence and our place in the cosmos.