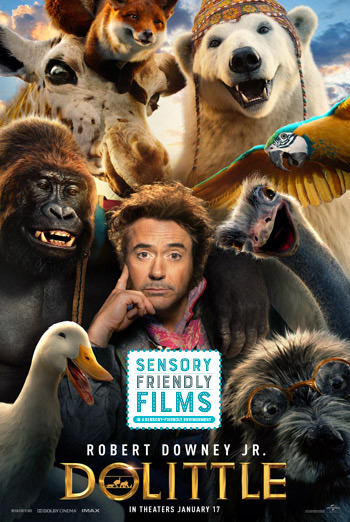 In Theatres Feb 08 2020
Duration 101 mins

For those Movie Lovers who prefer or require a sensory-friendly environment, catch the latest films for all ages at Morning Movies pricing.
After losing his wife seven years earlier, the eccentric Dr. John Dolittle (Downey), famed doctor and veterinarian of Queen Victoria's England, hermits himself away behind the high walls of Dolittle Manor with only his menagerie of exotic animals for company. But when the young queen falls gravely ill, a reluctant Dolittle is forced to set sail on an epic adventure to a mythical island in search of a cure, regaining his wit and courage as he crosses old adversaries and discovers wondrous creatures.