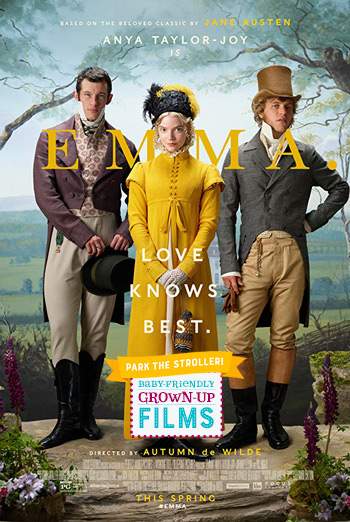 In Theatres Mar 17 2020
Duration 124 mins

For "Grown-Up" Movie Lovers who want to get their fix of the latest blockbusters or indie films in a baby-friendly environment. Mark your calendar because this program returns every Tuesday, at Tuesday pricing!
In 1800s England, a well meaning but selfish young woman meddles in the love lives of her friends.