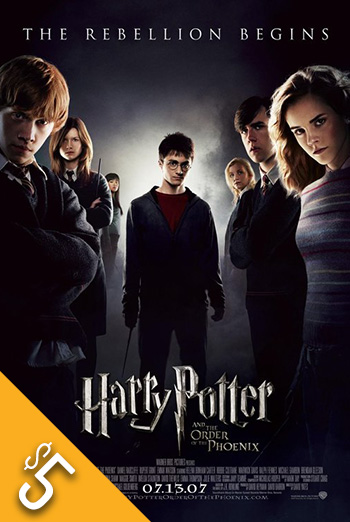 In Theatres Oct 20 2018
Duration 138 mins

Welcome Back, Movie Lovers! This movie is part of our $5 Movie Deal Line-Up. See it in any available format for just $5.00 (tax included) every day and $2.99 on Tuesdays. Limited time only offer.
Now in his fifth year at Hogwarts, Harry (Daniel Radcliffe) learns that many in the wizarding community do not know the truth of his encounter with Lord Voldemort. Cornelius Fudge, minister of Magic, appoints his toady, Dolores Umbridge, as Defense Against the Dark Arts teacher, for he fears that professor Dumbledore will take his job. But her teaching is deficient and her methods, cruel, so Harry prepares a group of students to defend the school against a rising tide of evil.