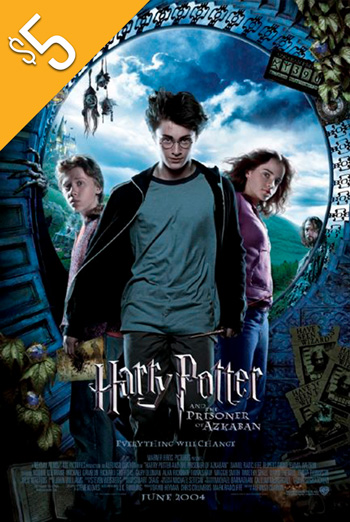 In Theatres Oct 20 2018
Duration 142 mins

Welcome Back, Movie Lovers! This movie is part of our $5 Movie Deal Line-Up. See it in any available format for just $5.00 (tax included) every day and $2.99 on Tuesdays. Limited time only offer.
Harry Potter's third year at Hogwarts starts off badly when he learns deranged killer Sirius Black has escaped from Azkaban prison and is bent on murdering the teenage wizard. While Hermione's cat torments Ron's sickly rat, causing a rift among the trio, a swarm of nasty Dementors is sent to protect the school from Black. A mysterious new teacher helps Harry learn to defend himself, but what is his secret tie to Sirius Black?