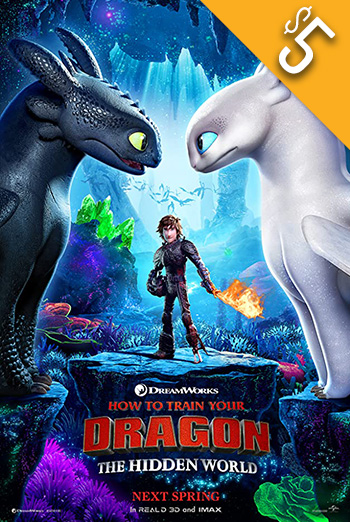 In Theatres Feb 22 2019
Duration 104 mins

Welcome Back, Movie Lovers! This movie is part of our $5 Movie Deal Line-Up. See it in any available format for just $5.00 (tax included) every day and $2.99 on Tuesdays. Limited time only offer.
Now chief and ruler of Berk alongside Astrid, Hiccup has created a gloriously chaotic dragon utopia. When the sudden appearance of female Light Fury coincides with the darkest threat their village has ever faced, Hiccup and Toothless must leave the only home they've known and journey to a hidden world thought only to exist in myth. As their true destinies are revealed, dragon and rider will fight together—to the very ends of the Earth—to protect everything they've grown to treasure.