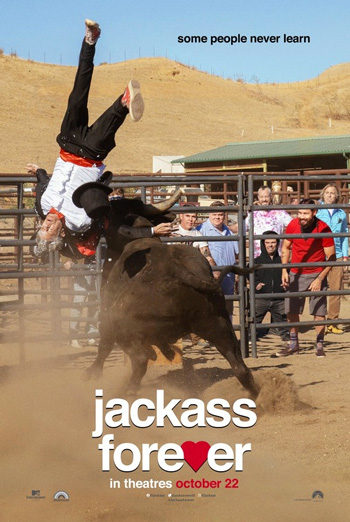 In Theatres Feb 03 2022
Duration 104 mins

Paramount Pictures is pleased is present Jackass Forever Fan Appreciation Night. The 1-night turnkey endeavour delivers 6-8 mins of exclusive bonus content after the credits as part of the opening night celebration on the big screen. Available at all participating playdates adding extra laughs for fans in attendance on Thursday night, February 3rd. The content will be high energy and lively in the true spirit of the Jackass movies giving the ultimate fan a look behind the scenes.
Celebrating the joy of being back together with your best friends and a perfectly executed shot to the dingdong, the original Jackass crew return for another round of hilarious, wildly absurd, and often dangerous displays of comedy with a little help from some exciting new cast. Johnny and the team push the envelope even further in Jackass Forever.