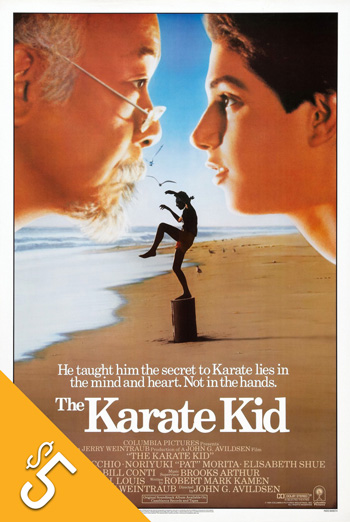 In Theatres Jun 22 1984
Duration 126 mins

Welcome Back, Movie Lovers! This movie is part of our $5 Movie Deal Line-Up. See it in any available format for just $5.00 (tax included) every day and $2.99 on Tuesdays. Limited time only offer.
A boy and his mother move to California for a new job. He struggles to fit in, as a group of karate students starts to bully him for dating a rich girl from their clique. It's up to the Japanese landlord, Miyagi, to teach him karate.​