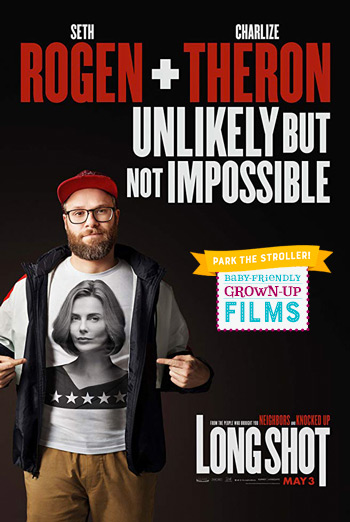 In Theatres May 07 2019
Duration 125 mins

For "Grown-Up" Movie Lovers who want to get their fix of the latest blockbusters or indie films in a baby-friendly environment. Mark your calendar because this program returns every Tuesday, at Tuesday pricing!
Fred Flarsky, an unemployed journalist battered by his own misfortune, endeavors to pursue Charlotte Field, his childhood crush and babysitter who now happens to be one of the most powerful and unattainable women on the planet.