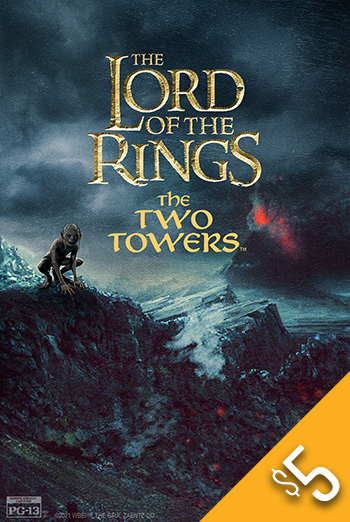 In Theatres Dec 18 2002
Duration 179 mins

Welcome Back, Movie Lovers! This movie is part of our $5 Movie Deal Line-Up. See it in any available format for just $5.00 (tax included) every day and $2.99 on Tuesdays. Limited time only offer.
In the second part of the Tolkien trilogy, Frodo Baggins and the other members of the Fellowship continue on their sacred quest to destroy the One Ring--but on separate paths. Their destinies lie at two towers--Orthanc Tower in Isengard, where the corrupt wizard Saruman awaits, and Sauron's fortress at Barad-dur, deep within the dark lands of Mordor.