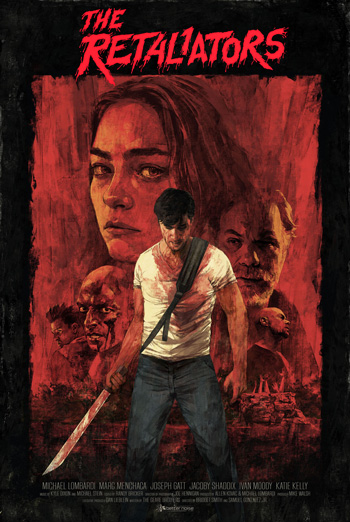 In Theatres Sep 17 2022
Duration 97 mins

In THE RETALIATORS, an upstanding pastor uncovers a dark and twisted underworld as he searches for answers surrounding his daughter's brutal murder. A high-octane original soundtrack and cameos from some of the biggest names in rock music set the tone as this horror-thriller reveals a game of revenge played using a new set of rules.
Marc Menchaca (Ozark), Michael Lombardi (Rescue Me), and Joseph Gatt (Game of Thrones) star. Five Finger Death Punch, Tommy Lee, Papa Roach, The Hu, Ice Nine Kills, Escape The Fate, and more appear onscreen and on THE RETALIATORS Original Soundtrack.